I have a lot of fun making icons. I started with just making them in Microsoft Paint, but now have Adobe Photoshop Elements to use, and I enjoy playing around with the program to see just what kind of things I can end up with.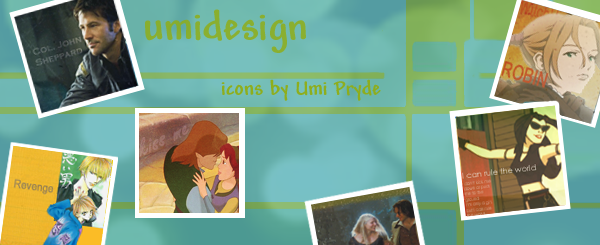 Stargate Atlantis, Disney, EverAfter, Skip-Beat!, Quest for Camelot, Witch Hunter Robin, Vampire Game, Marmalade Boy, Harry Potter, Stardust, X-Men Evolution, and coming soon, Jane Austen/Regency Era themed icons.
Just some of the fandoms you'll find icons of at umidesign. Just click my banner above to go there!